COOKING AND EATING IS A PLEASURE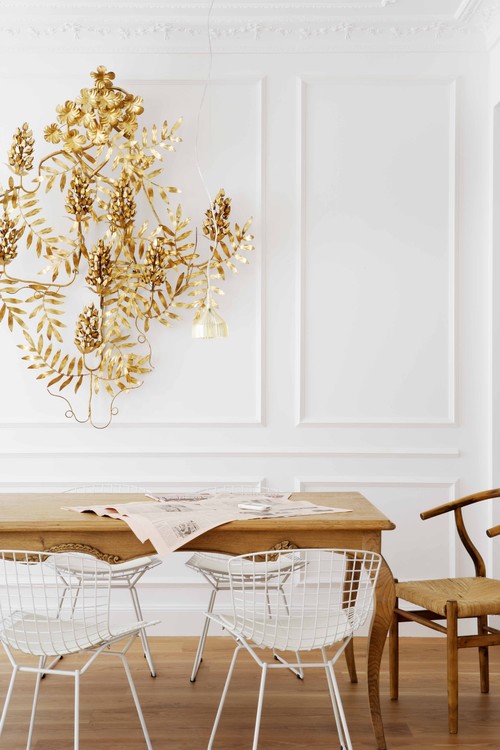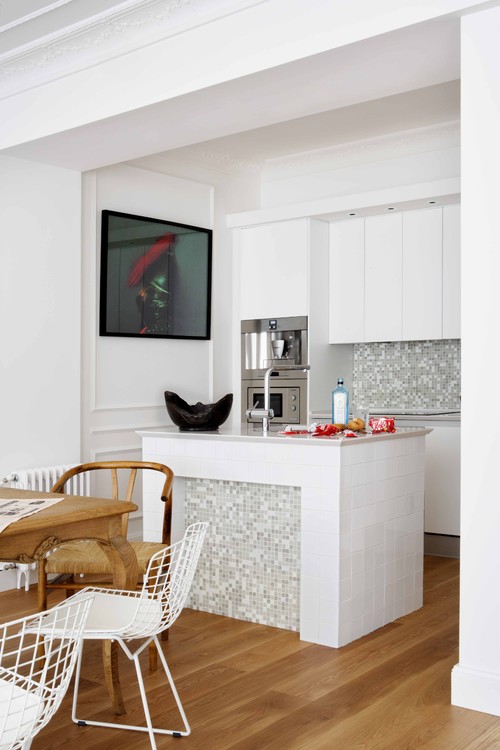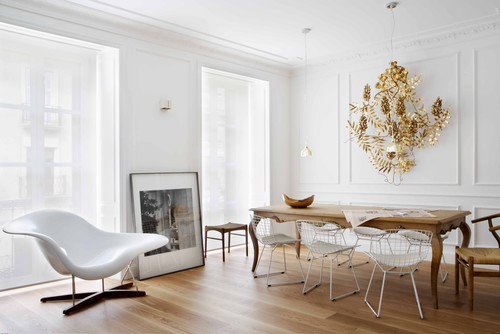 Para mí (y seguramente más de uno) este espacio es un sueño. Espacios compartidos delimitados por paredes luminosas con molduras antiguas, y techos de 3.15 m! El pavimento continuado de madera de roble integra la cocina en el comedor, y viceversa, y los motivos decorativos de las paredes del comedor se repiten igualmente en una cocina que combina diferentes acabados con un resultado muy discreto. Así cocinar y comer es un placer.
This is my dreaming space (and probably for more than one too). Shared spaces within bright walls of old moldings, and ceilings of 3.15 m! A continued oak pavement integrates the kitchen into the dining room, and vice versa, and the decor motifs of the dining room walls are repeated also in a the kitchen that combines different tiling with a very discreet finishing. Cooking and eating here is a pleasure.